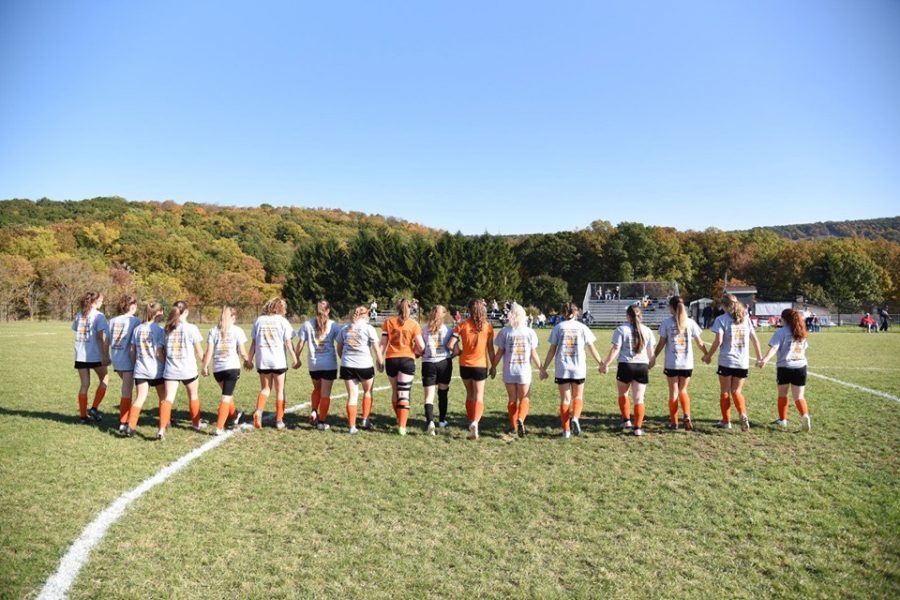 Courtesy of Terry McCaulley Jr
The Tyrone-Bellwood Girls Soccer team didn't have the season they were looking for despite acquiring several freshmen from the Junior High team that went undefeated last season.
The Lady Eagles started the season hot with wins against Philipsburg-Osceola and Richland, but failed to find another win until the next Philipsburg game. The team had their final win of the season against Bellefonte. This was a highlight of the season as it was the Lady Eagles first win against Bellefonte since 2015.
Although the record does not show improvement, the team had many close games and one goal loses throughout the season.
Tyrone was very competitive in games against Penns Valley, Bellefonte, Central, Clearfield, BG, and Hollidaysburg, only losing by one goal. If they could have won just a few of these close games all the season could have been very different. 
Fortunately the 2019 Lady Eagles were a very young team and will only lose two seniors this season, Cate Baran and Madison Soellner. However, both Baran and Soellner played all four years on varsity and are captains and leaders for the program. 
"I'm very thankful I got to be part of a team like this. We became like a family and I wouldn't change playing for his team for the world," said Soellner.
Overall, this year lacked upperclassman with two seniors and one junior. Many of the Mountain League teams had more starters with experience. Tyrone started five-six freshman each game, so the future should be bright as these players mature and gain experience.
"I think that we had a good season this year. The record may not show it but our team has come a long way. I hope next year we can become stronger and hopefully the record will show the talent that we have on the team, " said freshman Chloe LaRosa, who was the team's leading scorer. LaRosa was also named a first team Mountain League All-Star.
Next year, the Lady Eagles will have more experience with the sophomores moving to upperclassmen. The team hopes to put together more wins next year and to win the close games.