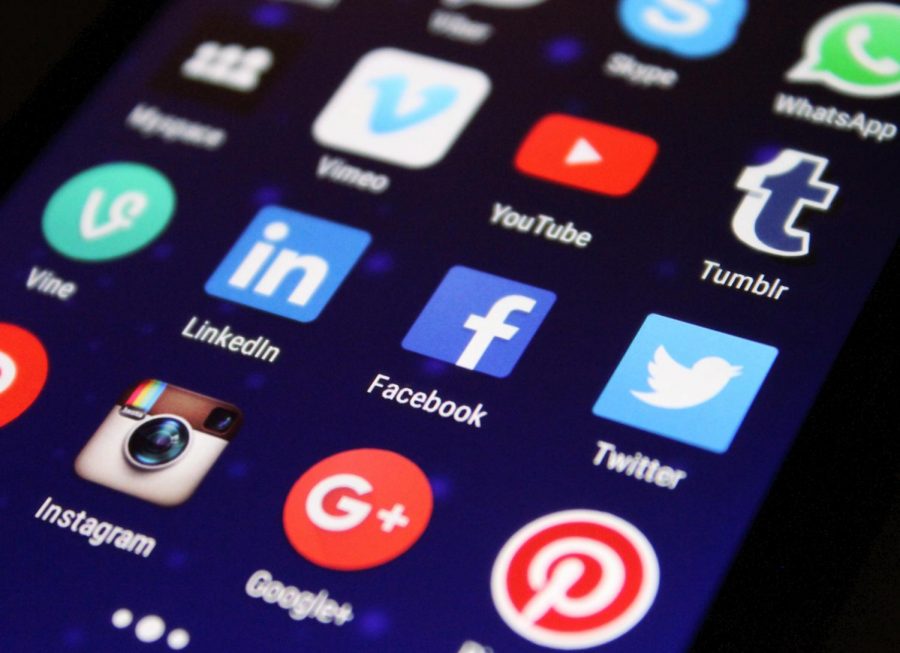 Pexels
All the national controversy over "fake news" on Facebook and other social media platforms could soon affect the Eagle Eye.
As a result of controversy surrounding the 2016 presidential election, Facebook was criticized by many political commentators for spreading propaganda and biased news through the use of fake accounts.
One of the ways that Facebook is planning to combat this problem by changing its relationship with news sites and implanting a new ranking system which will rank news sources. Facebook users have been asked to rank trustworthy new sites which will appear on the social network. This ranking system could potentially favor the bigger and more popular publishers like the New York Times, Wall Street Journal, CNN or Fox News.
Facebook has also announced that they will begin to prioritize posts from friends and family over pages in their news feed.  Thus, users may see fewer local new stories in their everyday newsfeed.
Many online newspapers, such as the Eagle Eye, rely heavily on Facebook to spread their content.
Out of all of the Eagle Eye's social media traffic, 91%  comes from Facebook. Just this school year alone, the Eagle Eye has received almost 30,00 visits through Facebook.
"This change could mean our readers will see less of the Eagle Eye in their Facebook news feeds," said Eagle Eye editor in chief Zack Webster. "Even though Facebook might take  steps to limit smaller newspapers on Facebook, we want to ensure that you will still be able to see the Eagle Eye everywhere."
To make sure readers continue to see Eagle Eye stories regularly in their newsfeeds, they can follow the simple steps below to prioritize our page on Facebook:
Facebook phone app:
If you haven't already you should "like" and "follow" the Tyrone Eagle Eye News.
While on the page, click the "Following" button on your phone. (screen below will appear)
On here, slide the tab over for "Get Notifications", and click "See First" which is under "In Your News Feed".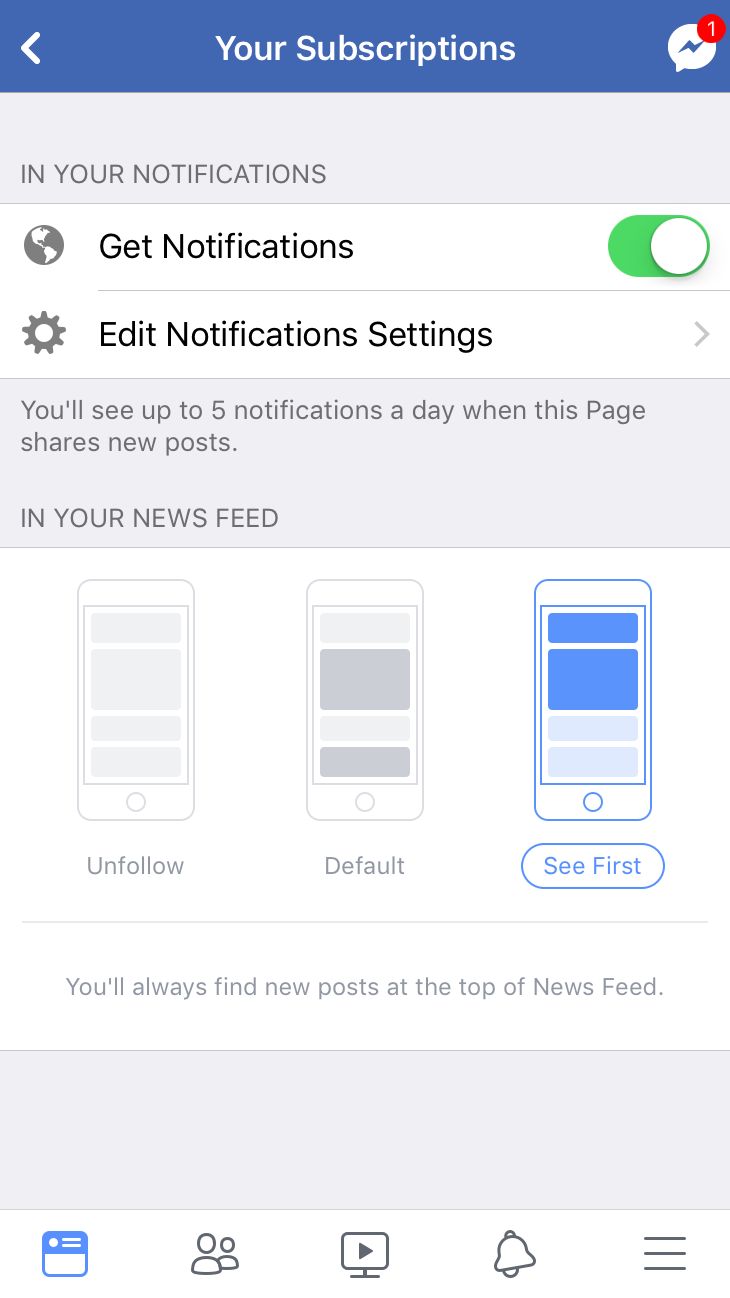 For more notifications, click "Edit Notifications Settings"
From here, you can customize more settings to enhance the chances of seeing the Eagle Eye on Facebook.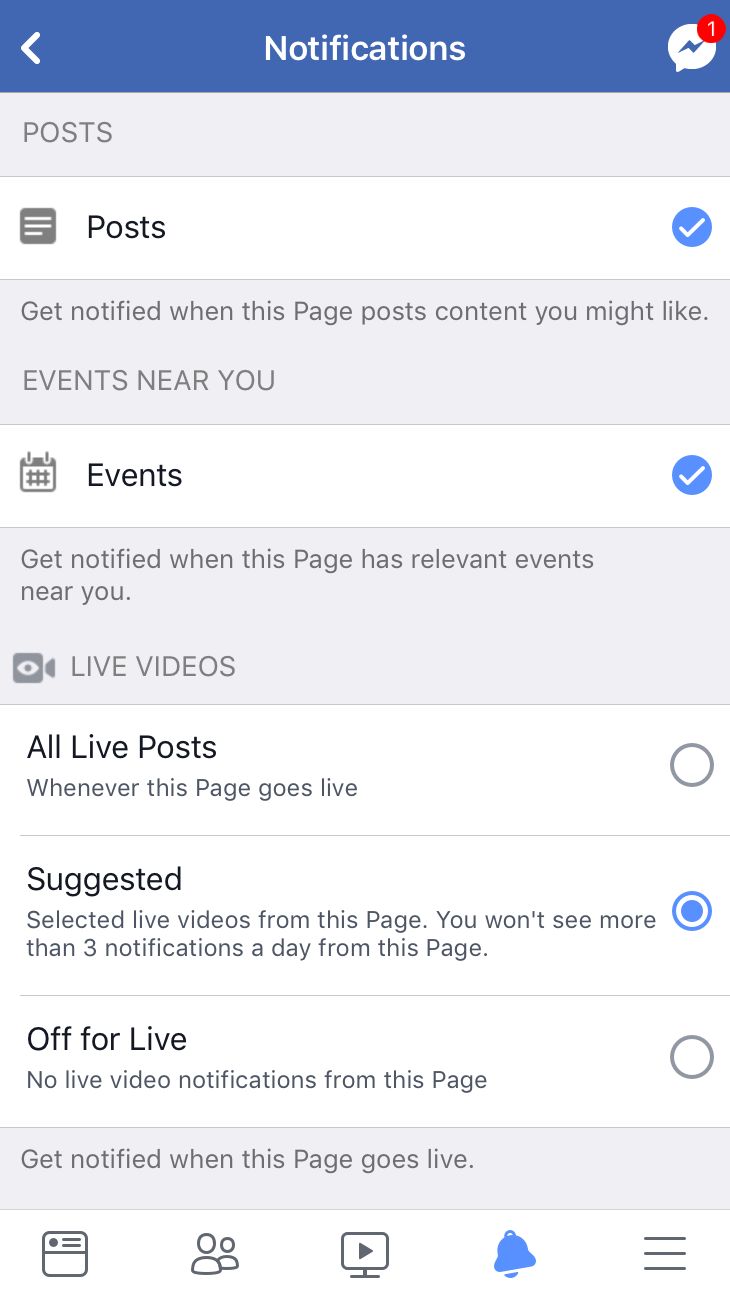 Website (desktop):
If you haven't already you should "like" and "follow" Tyrone Eagle Eye News.
Click in the upper left-hand corner on the screen, "Following".
Click "see first", and "on" to see notifications for events and suggested live videos.