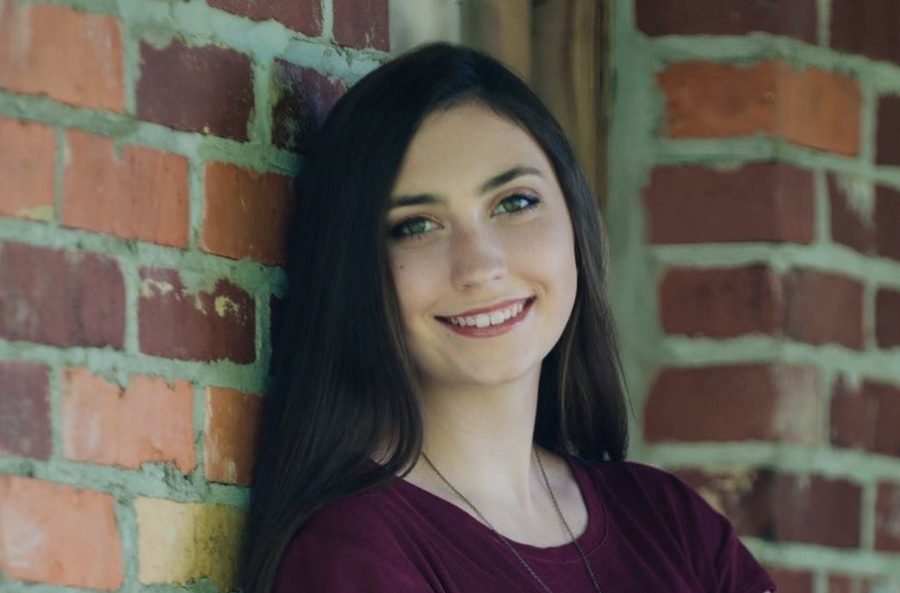 Photo Courtesy of Alicia Endress
Senior Alicia Endress doesn't present as the stereotypical class valedictorian. She doesn't come across as extremely competitive, aggressive, or overly ambitious.
But underneath her laid-back exterior, there is an inner drive that has led her to the top of her class, and  earned her a full academic scholarship to Shippensburg University, where she plans to study environmental science and ecology in the fall.
"I was, and still am, a pretty big nerd, so I enjoy most of the subjects I take, and a lot of my motivation comes from a genuine interest in what I'm learning about," said Endress. "I usually go the extra mile with my work though, because as much as I like to hide it, I'm definitely a perfectionist and I feel like my assignments are reflective of my work ethic."
Endress has been at the top of her class for the past two years. She also received the academic excellence award for both her tenth and eleventh grade years through the Challenge Program. 
"I am proud of my achievements, and they required more work and dedication than I let on, but I don't think they define me as a person," said Endress. 
According to her friends that know her best, Alicia always puts others before herself and works hard for what she believes in. She has been a true friend and is always there for anyone who needs it. 
"Alicia has been one of my best friends since freshman year. She has helped get me through the toughest times and has always had my back. We have so many amazing memories and I am so beyond proud of all of her accomplishments! She is going to do amazing things," said fellow senior Lindsey Walk. 
Endress said that most of her motivation to do well academically has come from a true interest in the classes she has taken. According to Endress, one of her toughest high school classes was Honors PreCalculus with Trigonometry with Mrs. Michele Marasco. 
Marasco has appreciated the hard work and dedication that Alicia brought to the class. 
"I taught Alicia for three years, in Honors PreCalculus, Dual Enrollment Calculus, and Dual Enrollment Statistics. She has done extremely well in all of these classes and achieved top grades every year," said Mrs. Marasco. "Alicia is a conscientious, intelligent student who always strives to do her best. She asks questions in order to gain a deeper understanding of in-depth math concepts. I know she will be extremely successful in college."
In addition to her academic achievements, Endress also played tennis all four years. 
"Alicia was a very hardworking team player that the younger girls could look up to for a wonderful example. She also possesses probably one of the best backhands that I've ever seen," said Tyrone Head Tennis Coach Randy Irvin, "[Alicia was] a wonderful young lady that was a pure joy to coach."
According to Endress, being involved in athletics was a highlight of her high school career.
"I will always cherish the memories I have playing tennis in high school. It really helped break me out of my shell and I love all the friends I have made through sports. I would be a completely different person today if I had never signed up," said Endress. 
Endress was also involved in a number of other clubs and activities throughout high school. She was a part of the Mock Trial Team, Youth Action Network, National Honor Society, Ski Club, Quiz League, while also holding down a part-time job at Target in State College. 
Endress's advice to the underclassman is to make the most out of high school.
"Learn to get out of your comfort zone because you will give yourself a much more well rounded high school experience, and you will learn so many different perspectives. I wouldn't trade the memories I've had through sports and clubs for the world and I wish I would have been more involved during my senior year," said Endress. 
She also wants the underclassmen to know that it's okay to not take yourself seriously and not to worry about the little things. 
"There is no reason to take yourself seriously in high school, so make the most of it, and don't worry about the trivial stuff. Do no harm but don't take anything either."