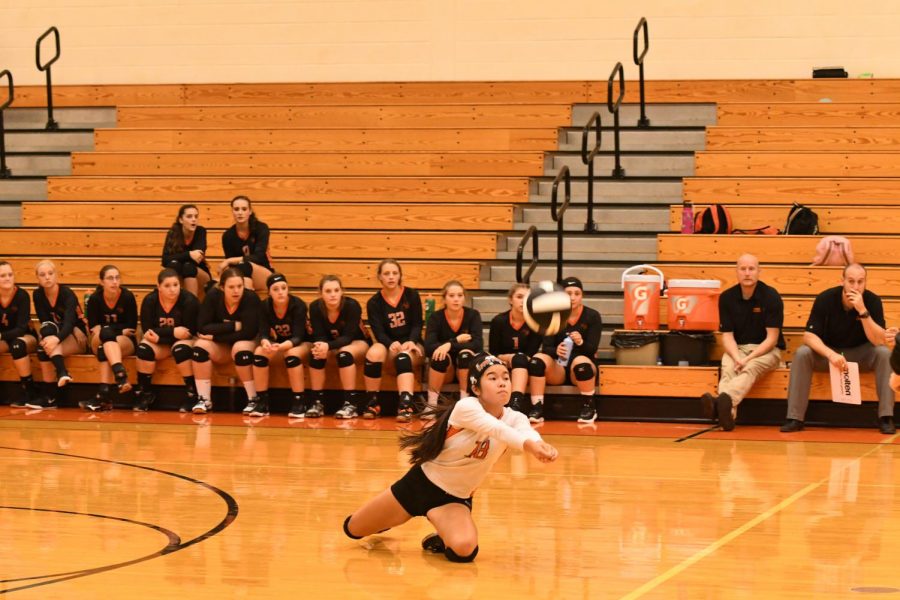 Ebonee Rice
Name: Ebonee Rice
EE: How old were you when you started playing volleyball?
ER: I started playing volleyball when I was 12 years old.
EE: What are your favorite memories these past 4 years?
ER: My favorite memories are probably winning team camp last year and reaching my milestone for 500 digs. I also love the yearly talent show at Team Camp and the van rides.
EE: What is some advice you have for the underclassmen?
ER: Never let your mindset get in the way of your improvement. Also take every rep seriously because you don't want to look back and wonder how good you could have been if you had just worked harder.
EE: Favorite Kraft quote?
ER: "Losers run the difference."
EE: Favorite part about being part of a team?
ER: I love being able to do my favorite thing with such great people and I've made so many friends and memories that are irreplaceable . Getting to have so many people support you, the players, the coaches, the parents, and the fans is such an incredible feeling. And in turn getting to see all your teammates improve through the years and knowing that you helped them along the way is pretty amazing. 
EE: What is your greatest individual or team achievement?
ER: My greatest achievement is reaching my milestone of 500 digs and holding the school record for digs.