Easy Recipes: No Bake Cookie Balls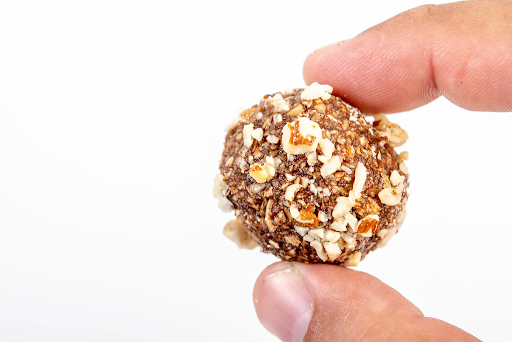 One of the positive unintended consequences of the COVID-19 quarantine has been an enthusiastic return to the kitchen for many families.
Cooking and creating food together allows people to connect and express their creative side. This recipe is super easy, it doesn't even need to be cooked or baked. These also contain no eggs, so they pose a low salmonella risk.
No Bake Cookie Balls
The ingredients you need are as follows:
½ cup of almond or peanut butter
3 tbsp of honey
1 tsp of vanilla extract
⅓ cup of rolled oats
¼ cup of mini chocolate chips or chocolate shavings
¼ cup of ground flaxseed
The equipment you'll need is a mixing bowl, a wooden spoon, a small baking tray or plate, wax or parchment paper, and a refrigerator.
Instructions:
1. Mix the honey, nut butter, and vanilla in the bowl until it is evenly mixed.
2. Add in the oats, chocolate, and flaxseed and mix evenly.
3. Once you are done mixing, cut a piece of wax or parchment paper and place it on top of the plate or tray.
4. Roll out balls from your batter that are an inch thick and place then on the paper.
5. Before you let them sit for thirty minutes you should decide if you want them to be round or disk-shaped. If you want them disk-shaped then gently compress them onto the paper.
6. Place in the fridge for thirty minutes to harden.
7. Enjoy!