Easy Recipes: Hasselback Tomato Caprese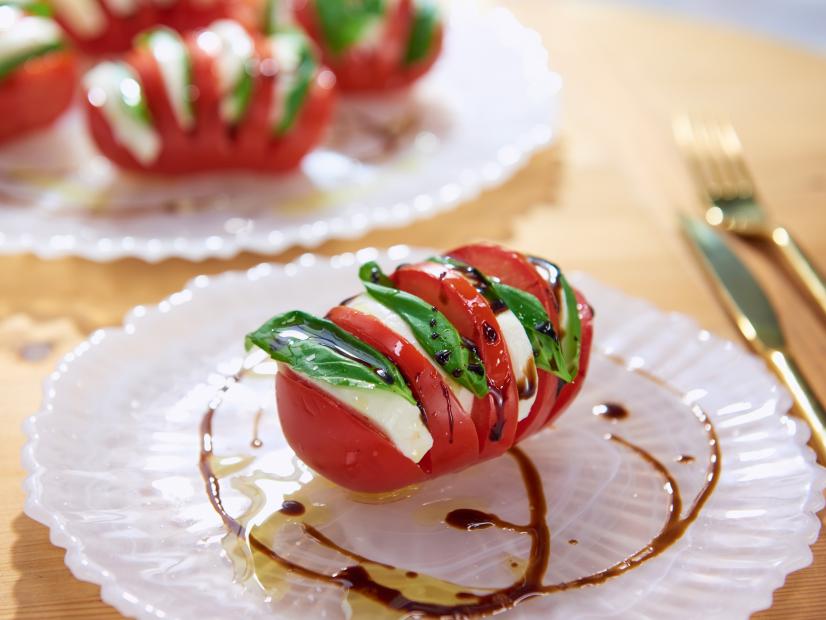 Food preparation can be a fun, low-cost activity that can be performed without public interaction.
A recipe that is fast, easy, and needs no cooking is a Hasselback Tomato Caprese. This involves knives, so parental assistance should be used.
Hasselback Tomato Caprese
The ingredients are:
Roma tomatoes
1 basil bunch
4 mozzarella slices per tomatoes
2 tbsp of extra virgin olive oil
1 tbsp of balsamic glaze
flakey sea salt
freshly cracked black pepper
The equipment that you will need is a sharp knife, a cutting board, serving plates, and wooden skewers or chopsticks.
Lay the tomato sideways on a cutting board and cut off the stem end of the tomato, but be careful not to cut off too much. Impale the middle of the tomato with a wooden skewer or chopstick and keep it parallel with the board. Cut four wedges into the top of the tomato and make it go down as deep as the wood. Place a basil leaf upon a mozzarella slice and press it into one of the holes; repeat this step until all holes are filled and remove the wood from the tomato. Transfer the tomato onto a serving plate and drizzle the oil and glaze over the tomato and sprinkle the salt and pepper.
A variation of this recipe does not use the chopstick or skewer. You slice the tomatoes and mozzarella evenly and place them on a plate alternatively rapping around in a circle. Lightly garnish the dish with a few basil leaves and repeat the last step of the original recipe.