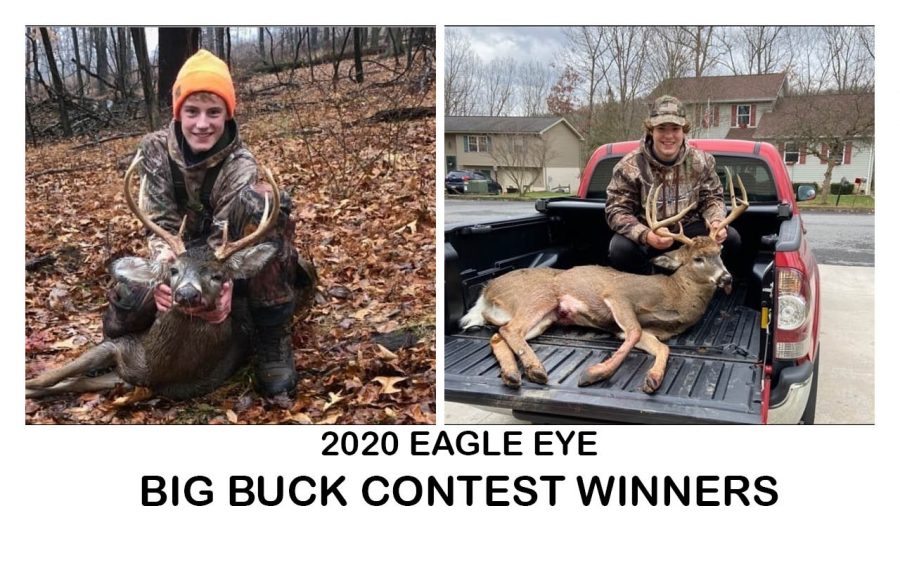 Over 300 votes were cast for the Eagle Eye Big Buck Contest this year.  Thanks to everyone who entered and voted.
We would like to congratulate sophomore Justin Jackson for winning the popular vote contest with 80 total votes!
We would also like to congratulate senior Andrew Savino for winning the random selection.
Both winners received a $20 Sheetz gift card courtesy of the Eagle Eye.