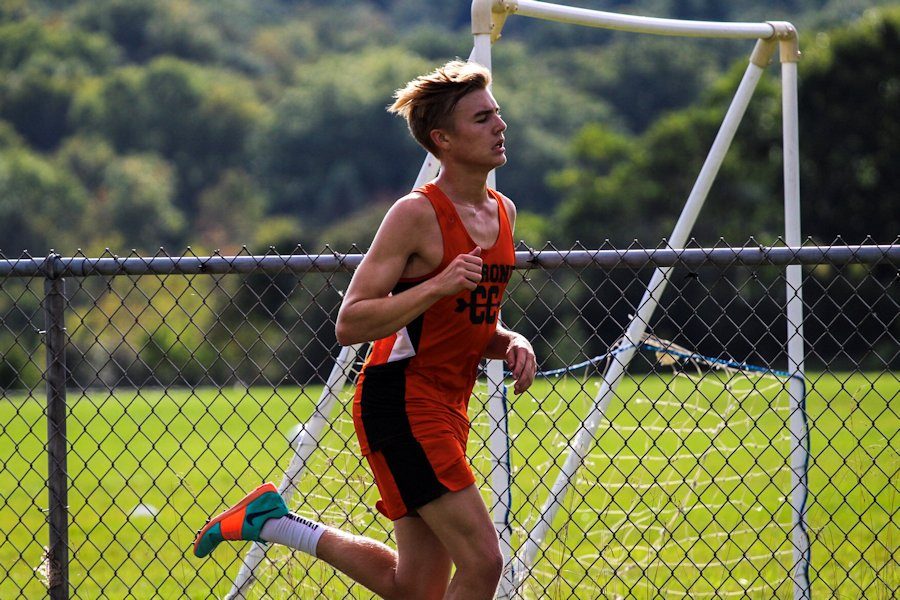 The Tyrone Boys Cross Country team has had a very successful season thus far, holding a record of 6-2. This record is expected to improve in the coming weeks.
The girls did not field a team last year due to low numbers, but are back in competition this season with seven runners and are currently 4-3 on the season.
Last week the boys swept Central with a score of 17-41, and the girls dominated with a score of  26-31. Meanwhile, the scores against Penns Valley looked less promising, the boys losing 41 -17, and the girls falling with a score of 26-31.
The team's veterans are getting healthier and the newer members have become faster and more efficient runners.
"I am seeing our runners getting better every week. This is a very talented and hardworking group of kids," said Head Coach Tammy Wills.
Earlier in the season, the team lost junior runner Zac Kohler to a knee injury, now known to be a bruised bone. Fortunately, he has been able to return to the team.
"The first couple meets [Zac] was back he felt like he'd regressed a little bit after a 16:49 at Lehigh, he's back to where he needs to be." said his brother and senior runner Joe Kohler.
At districts later this year, the boys' team expects to finish third in the district behind Central Cambria and Forest Hills. The Kohlers look to battle for a place in the top five, as well as sophomore Matt Savino who could alos take a spot in the top 15 finishers.  The rest of Tyrone squad is close behind.
As for the girls, freshman Chesney Saltsgiver is expected to lead the pack with Shannon Shaw and Hollie Keller not far behind.
"The team's outlook for districts is looking positive. Our team this year is better than we've had the last couple years," said Joe Kohler.
"I'm excited to see where the next few weeks take them as we head to the mountain league meet and then go on to districts. Hopefully, there's a trip to Hershey coming up for a few of our runners," said Wills.