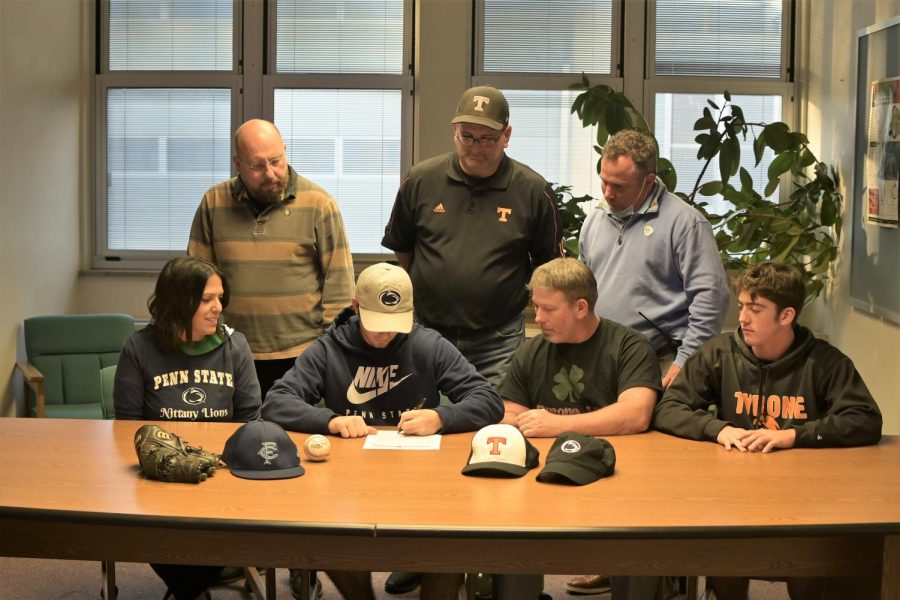 Tyrone senior baseball standout Aiden Coleman will attend Penn State University in the fall to continue his academic and athletic career. 
Coleman will join the Division I Nittany Lion baseball team as a left-handed pitcher. 
Coleman has been a four-year starter for Tyrone. He pitched a complete-game, three-hit shutout in the PIAA 3A State Championship game to earn Tyrone's first state baseball championship in school history.
In his freshman season, Coleman pitched 22 innings with a 2.55 ERA  and helped lead the Golden Eagles to their first Mountain League title in 27 years. 
Coleman was looking forward to building on that for his sophomore year. Unfortunately, the season was canceled due to the COVID-19 pandemic.
In his junior year, Coleman posted a 9-1 record and a 2.11 ERA.  He had 97 strikeouts, four complete games, and one no-hitter on the season.
Coleman was named a 2021 first-team Altoona Mirror All-Star, and a first-team Mountain League All-Star.
Coleman also plays travel ball with the Flood City Elite baseball team, something Coleman credits with helping him to develop into a Division 1 player.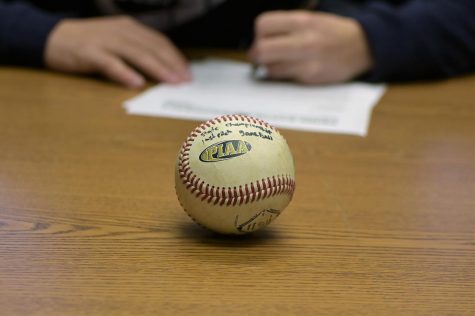 "Flood City really helped me out in the recruiting process, I can't be more grateful to have such great coaches as I did in that organization, they helped me out tremendously in finding the right college fit for me," said Coleman.
The Nittany Lions play in the Big Ten conference and are led by Head Coach Rob Cooper.
Under Copper's management, 11 Penn State players have been drafted and 12 total have signed with MLB teams in the last four seasons with a full draft.
The Nittany Lions finished with an 18-24 record last season against Big Ten opponents, including a 3-2 victory over No. 18 Michigan on March 26 and a series sweep over Michigan State.
For Coleman, one of the biggest factors in choosing Penn State was the location.
"I chose Penn State because it is close to home and I liked it the most out of the other colleges I was considering," said Coleman. "I also love the facilities and the large campus."