Clearfield Sends Tyrone Home With a Loss
The Clearfield Bison found just the right ways to sneak past Tyrone's defense and put the ball in the back of Tyrone's net for a 5-0 win over the Golden Eagles.
The Eagles came out strong at the start of the game, holding the Clearfield offense in check for a solid twenty minutes. But with solid ball possession through the middle, Clearfield slowly started to make its way onto Tyrone's half of the field.
With twenty minutes left in the first half, one of Clearfield's offensive players played the ball through the Golden Eagle's defense where the ball was received by another Bison player.
Unfortunately, senior goalkeeper Eric Sims was unable to make the save, and the ball ended up in the back of Tyrone's net.
As the minutes in the first half counted down, Clearfield continued to keep the pressure on Tyrone, getting multiple opportunities, including a corner kick, but Sims and the Tyrone defense fought to keep the ball out of the box and the net.
The halftime score of 1-0 was a big improvement from last year when the half-time score was 7-0 in the Bison's favor.
But the second half was the downfall for the Golden Eagles. As the Tyrone defense tired, they gave up four goals within a span of 20 minutes.
In the remaining 20 minutes, Tyrone strengthened against Clearfield's reserves, and no more goals were scored to end the game with a 5-0 loss.
Leave a Comment
About the Contributor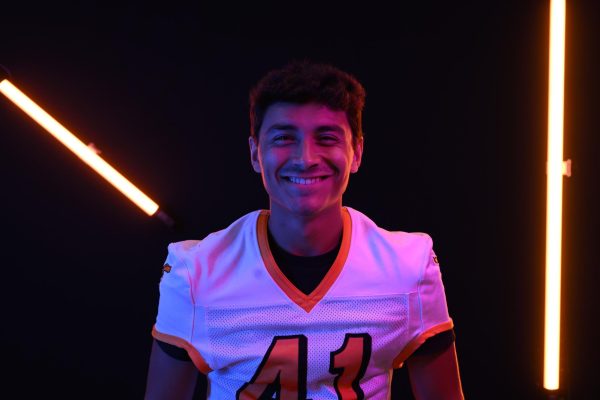 Rocky Romani, Staff Writer
Rocky Romani is a senior at Tyrone Area High School and is back for round four of his Eagle Eye membership. For the Eagle Eye, Rocky mainly covers sports...