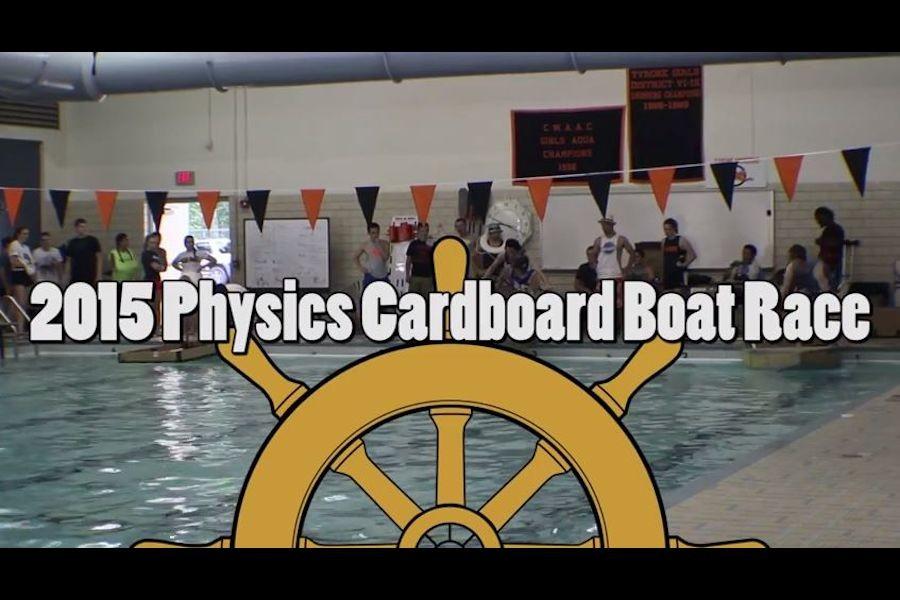 Mr. Gruber's Physics Class' 15th Annual Boat Race occurred on at the TAHS pool on Wednesday, May 27 2015.
Top finishers were senior Eric Hull, 1st place and the team of senior Grace McKernan and junior Erika Voyzey, 2nd place.
Click the video above to watch the highlights of the race!