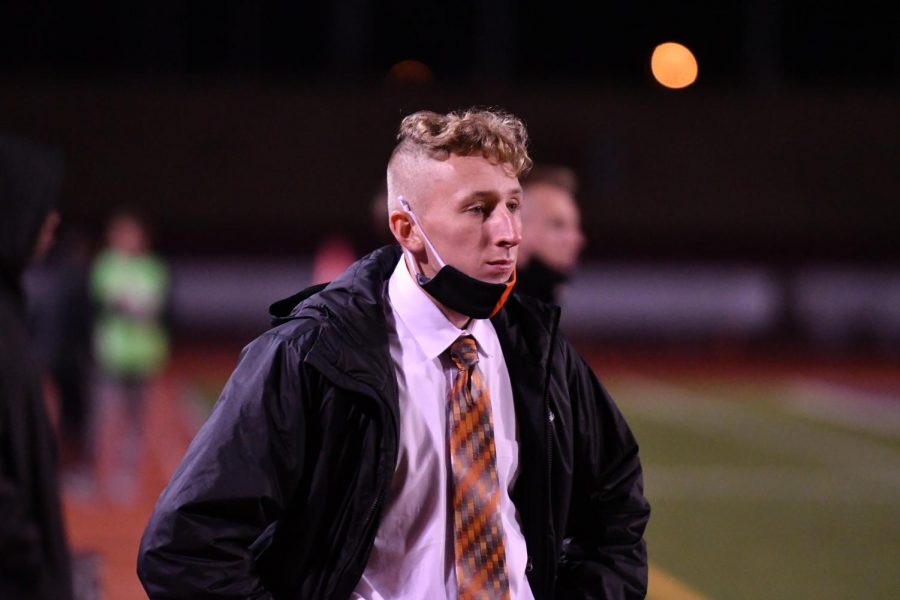 At only 24 years of age, Tyrone Boys Soccer Varsity Head Coach Alex Bartlett is one of the youngest coaches in the Mountian League.  But youth and lack of experience have not been a hindrance to the former Tyrone/Bellwood soccer standout as he has taken the team to the district finals the last two seasons.
Bartlett was an assistant coach for one year under former Tyrone head coach Nick Miller before assuming the head coach position last season.
He is also a physical education teacher at Tyrone Area Elementary school. Teaching and coaching have been Bartlett's career goals since high school.
"In eleventh grade, I decided I wanted to be a Phys Ed teacher and a coach," said Bartlett. "I was motivated by my Phys Ed teacher in high school."
Bartlett is also a Bellwood graduate and played soccer for the Tyrone/Bellwood soccer team throughout high school.
One major accomplishment Coach Bartlett achieved as a player was when Tyrone won its first Mountain League Championship in program history against the Clearfield Bison.
It was a very close game between the two teams and Bartlett scored the game-winning goal in overtime.
"Clearfield had the same record we did, and the game was back and forth," said Bartlett. "In single overtime, I scored the winning goal".
After graduation, he went to Penn State Altoona where he also played soccer.
Taking over the team that he once played for is a dream come true for Bartlett.
Some strengths of this year's squad that Bartlett mentioned were teamwork, discipline, execution of play, and "the act of relentlessness," as he put it.
That never-give-up attitude is one of the things that has taken the Tyrone team to the next level and the varsity coach sees a bright future ahead for the team.
"It comes down to one word, and that's together. We stuck together this year," said Bartlett. "Last year especially we had more skill than we did this year, but we definitely weren't as together. This year we had a combination of both."
While the team has yet to achieve the goal of winning the district championship, Coach Alex Bartlett has done wonders for Tyrone's High School program and he hopes to mold the team into a perennial Mountain League and District VI power in upcoming years.