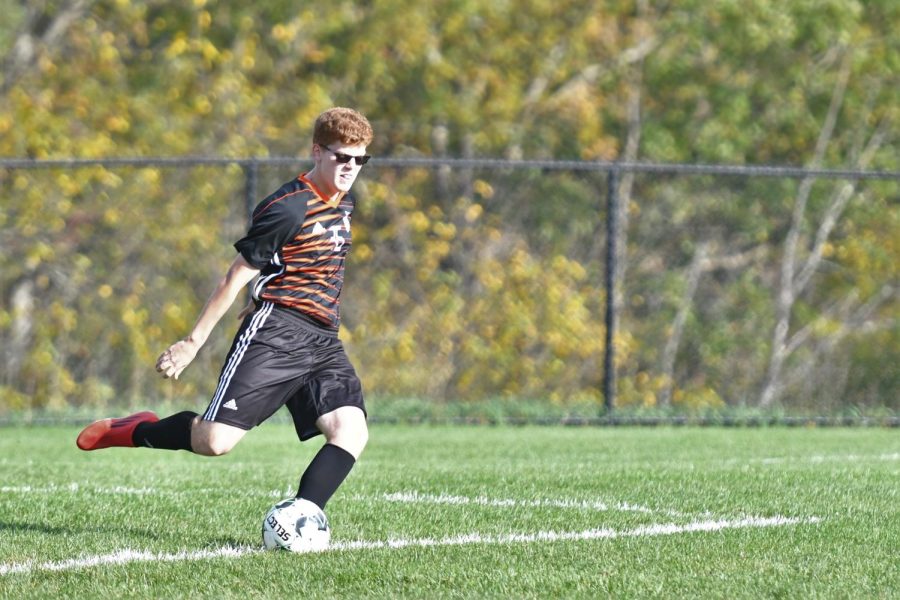 Maci Brodzina
Tyrone hoped to do well against Bald Eagle considering their first meeting of the season was a close 3-0 loss. However, Tyrone went home with 6-0 loss at Bald Eagle on Tuesday, October 19th.
In the first half Bald Eagle applied a lot of pressure on Tyrone resulting in many scoring opportunities for the Bald Eagles, but the Golden Eagles held strong for twenty minutes.
After fighting to keep the score 0-0, all it took was one mistake on the Tyrone back line and the score was 1-0. This goal for Bald Eagle was a heartbreaker to the young Golden Eagle squad.
Ten minutes went by and the Bald Eagles were able to put two more on the board.Tyrone was able to hold Bald Eagle until the last 3 minutes of the half when they got scored on once again, making the score 4-0 at halftime.
The halftime talk consisted of a lot of ideas, but the most important was to change the point of attack and send the ball over Bald Eagle's defense. This would help Tyrone's attacking players get the ball.
Tyrone let in two more goals in the first half, but this fueled the Golden Eagles even more.
Tyrone's defense changed the point much more, which caused them to not give any chances to Bald Eagle's offense. On the split side, Tyrone's midfield was able to send the ball over the Bald Eagle defense which resulted in several Tyrone shots on goal, but none found the back of the net.
For the rest of the game, Tyrone kept the fight up, continuing to make opportunities for themselves but also not conceding any goals.
The Golden Eagles started out rough, but in the end, gave it their all.