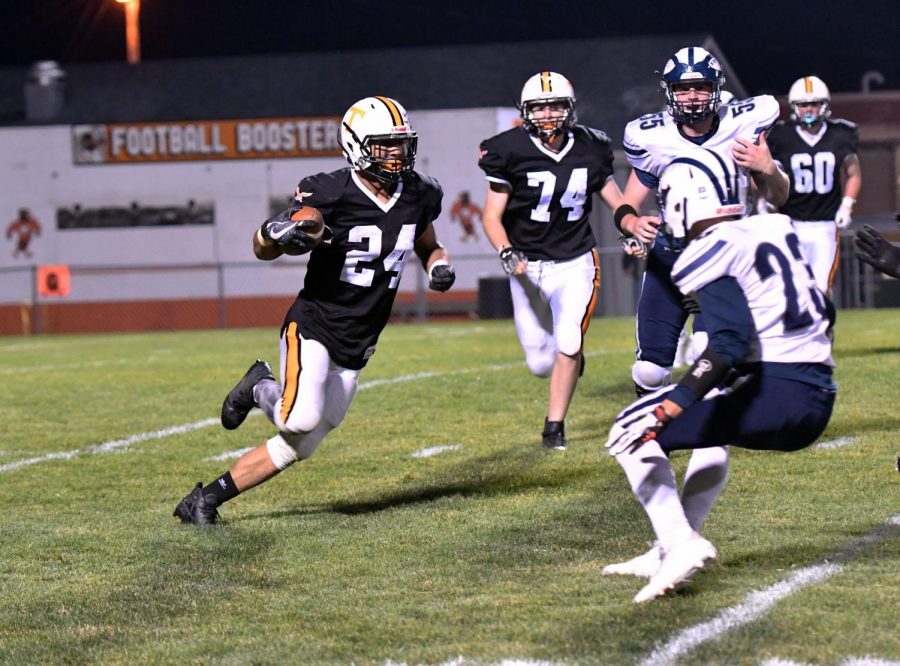 Name: Tommy Hicks
Sport: Football
Grade: 12
Eagle Eye: How did you first get involved in this sport?
Tommy Hicks: Started playing when I was a young boy. About 11 years ago.
EE: What other sports do you play?
TH: Wrestling and track
EE: Favorite professional sports team?
TH: Pittsburgh Steelers
EE: Favorite professional athlete?
TH: JuJu Smith-Schuster
EE: Who do you admire the most?
TH: My dad
EE: Favorite band/musician?
TH: Sky High Media Group
EE: Favorite food?
TH: Tacos
EE: What advice would you give younger athletes?
TH: Work hard. It pays off.
EE: What are your future goals?
TH: Attend College and Study Business