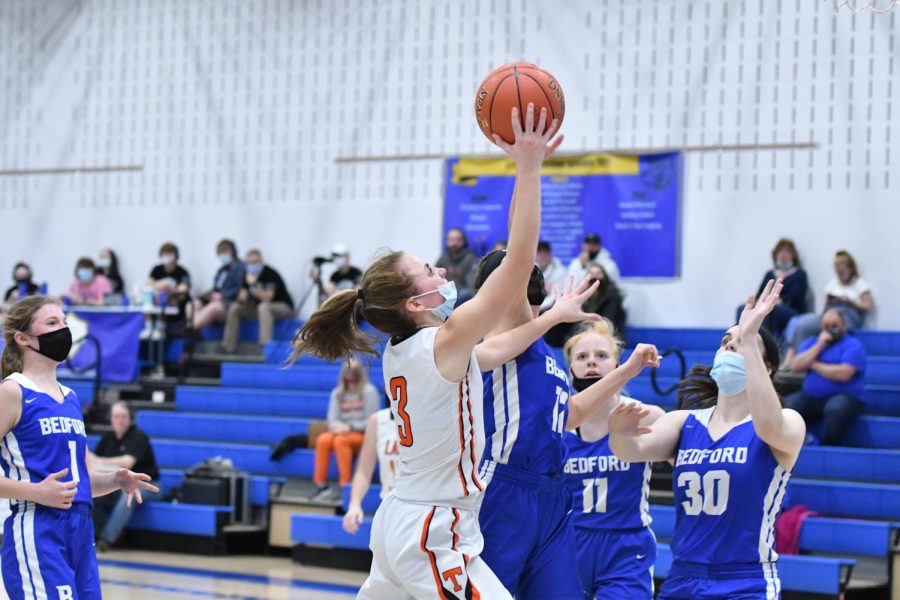 Ellie Oakes
Name: Stephanie Ramsey
Sport: Basketball
Grade: 11
Eagle Eye: How did you first get involved in this sport?
Stephanie Ramsey: "I started playing in kindergarten at the Rec Center."
EE: What other sports do you play?
SR: Cross country and track
EE: Favorite professional athlete?
SR: Steph Curry
EE: who do you admire the most? Why?
SR: "My parents because they support me through everything I do."
EE: Favorite band /musician?
SR: Ed Sheeran
EE: Favorite movie/show?
SR: Jumanji: Welcome to the Jungle
EE: Favorite food?
SR: Wings
EE: What advice would you give younger athletes?
SR: "Never take any practice or game for granted. It can be all taken away."
EE: What are your future goals?
SR: "To attend college pursuing a degree in aerospace engineering, and to play basketball."