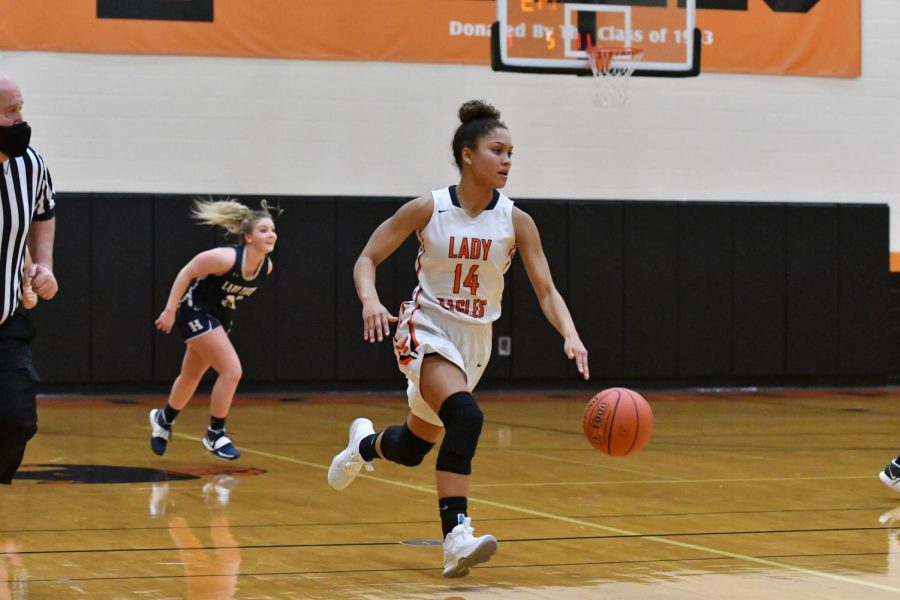 Ellie Oakes
Name: Jaida Parker
Sport: Basketball
Grade: 11
Accomplishments: Jaida was recently named MVP of the Mountain League and has been a leader on the Lady Eagle's squad all season.
Head Coach Luke Rhoades Quote: Jaida has done a great job the second half of the season offensively and defensively. 
Eagle Eye: How did you first get involved in this sport?
Jaida Parker: I played in a rec-league in Kindergarten
EE: Favorite professional athlete?
JP: Kobe Bryant
EE: who do you admire the most? Why?
JP: My mom, she inspires me every day to do my best.
EE: Favorite band /musician?
JP: SZA
EE: Favorite movie/show?
JP: The Wrong Missy
EE: Favorite food?
JP: Chicken
EE: What advice would you give younger athletes?
JP: Work hard everyday at practice and play every game like it's your last.
EE: What are your future goals?
JP: To become a physical therapist and play basketball in college.