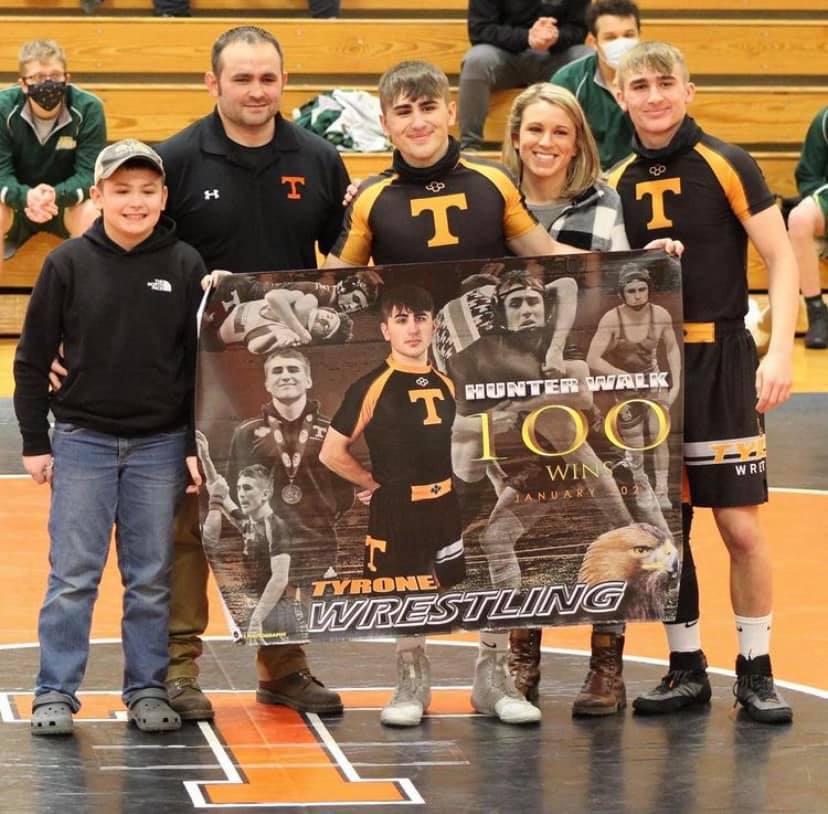 Mike Walk
Name: Hunter Walk
Sport: Wrestling
Grade: 12
Accomplishment:
Walk pinned Ethan Ashbaugh of Marion Center to earn his one hundredth career win on January 30, 2021.
Head Coach Terry Tate's Quote: 
"Hunter works incredibly hard and this is just another accomplishment for him to put on his high school resume. Any wrestler that wins 100 matches separates himself in doing so. You don't get to this level by accident."
Eagle Eye: How did you first get involved in this sport?
Hunter Walk: I started in 1st grade when my dad signed me up.
EE: Favorite professional sports team?
HW: Penn State
EE: Favorite professional athlete?
HW: Brandon Lucas
EE: Who is your hero? Why?
HW: My dad and mom because they are always there for me and being a great support system.
EE: Favorite band /musician?
HW: Morgan Wallen
EE: Favorite movie/show?
HW: The Hangover
EE: Favorite food?
HW: Pizza
EE: What advice would you give younger athletes?
HW: Set goals and work hard to archive them
EE: What are your future goals?
HW: to start my own business someday.