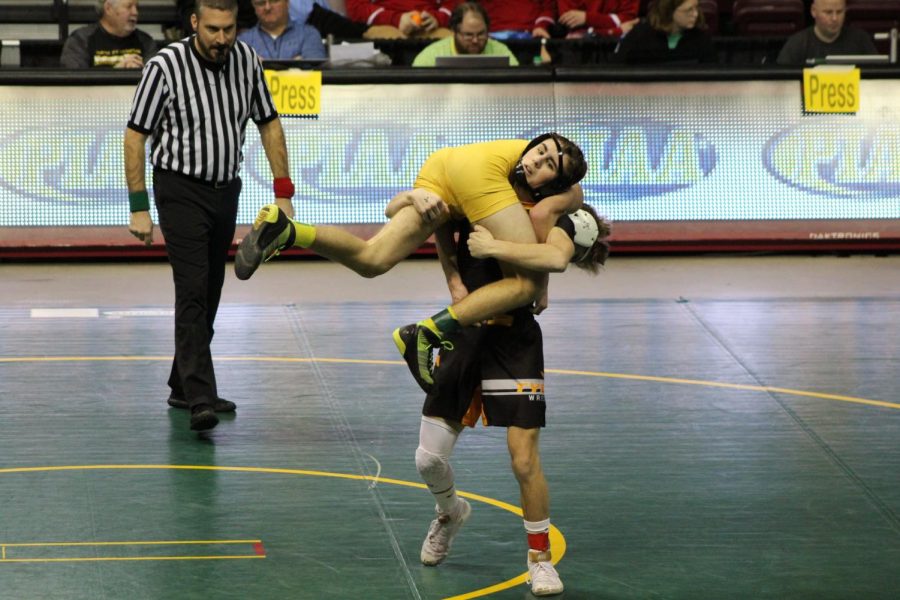 Ally Jones
Name: Hunter Walk
Sport: Wrestling
Grade: 10
Accomplishments:
Walk finished in third place at district wrestling championships. He received fourth place at wrestling regionals. The standout sophomore also placed in the top 12 during his first trip to states this year.
Coach Terry Tate's quote:
"Hunter continues to work hard and grow as both a wrestler and a young man. He's an excellent leader and is someone that the team looks to as an example of what they should be doing. He has a long successful career ahead of him if he continues with his work ethic."
Eagle Eye: How did you first get involved in this sport?
Hunter Walk: "I started in 1st grade when my dad signed me up"
EE: What other sports do you play?
HW: "Golf, Spikeball, four square, Handball"
EE: Favorite sports team?
HW: "Penn State"
EE: Favorite professional athlete?
HW: "Blaine Hoover"
EE: Favorite Food?
HW: "Pizza"
EE: What is your favorite part of the sport you play?
HW: "Competing individually and being part of a team at the same time"
EE: What is your greatest memory from this sport?
HW: "Going to Hershey this year for states"
EE: What is your greatest motivation to succeed?
HW: "To work and get better every day"
EE: What advice would you give younger athletes?
HW: "Practice makes perfect"
EE: What are your future goals?
HW: "To wrestle in college"