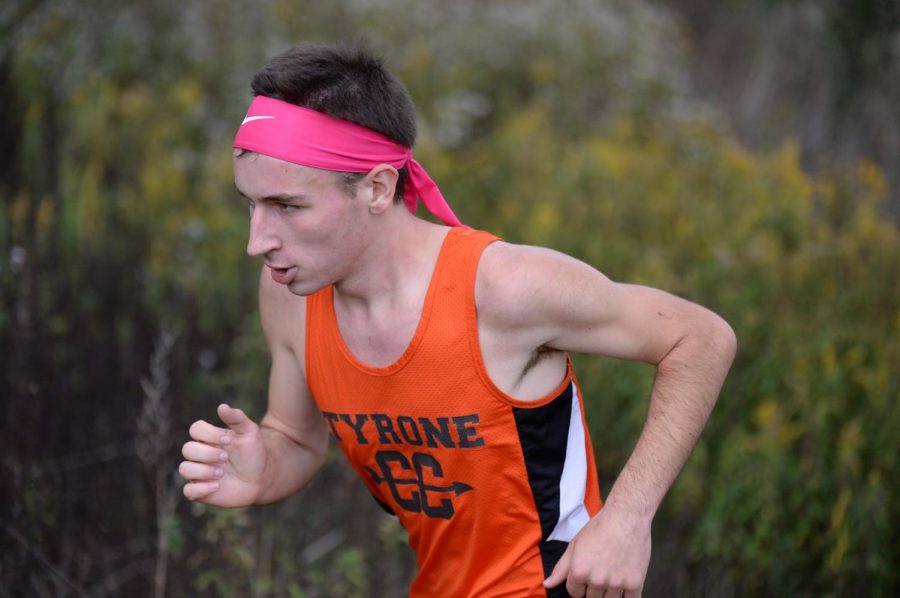 Terry McCaulley
Name: Garin Hoy
Grade: 12
Sport: Cross Country
Accomplishments: Hoy has led the Golden Eagles all season and is a top contender to be named a Mountian League All-Star.
Eagle Eye: How did you first get involved in the sport?
Garin Hoy: "I ran track my eighth-grade year and coach Tammy Wills told me to try cross country in the fall."
EE: Favorite professional sports team? New York Rangers 
GH: New York Rangers
EE: Favorite professional athlete?
GH: Matt Murrey 
EE: Who do you admire the most? Why?
GH: "Kat Coffman because she encourages others to push themselves to be their best and won't back down from a challenge."
EE: Favorite band/musician?
GH: Luke Combs
EE: Favorite movie?
GH: Pixels
Favorite food?
GH: Pizza
EE: What advice would you give younger athletes?
GH: "Do what you love and never stop pushing yourself."
EE: What are your future goals?
GH: "Attend Penn State to major in agricultural engineering with a minor in animal science and agribusiness."