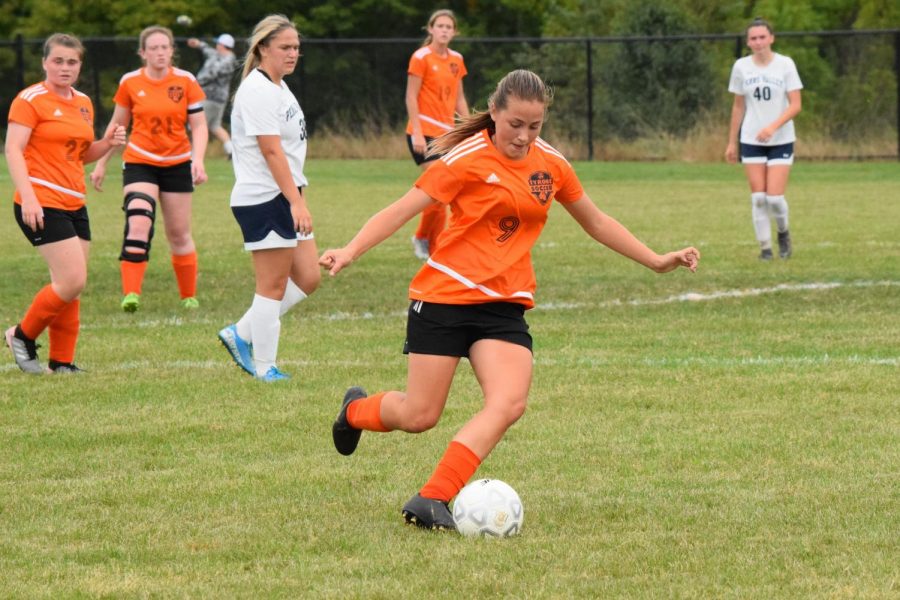 Tyler Vanish
Name: Chloe LaRosa
Sport: Soccer
Grade: 9
Accomplishments: Out of the 19 goals scored by the Tyrone Girls Soccer team Chloe LaRosa has 12. She is averaging 2 goals a game and has 26 points in the 6 games she has played.
Eagle Eye: How did you first get involved in this sport?
Chloe LaRosa: "I played the sport since I was 4 because my older sister played it when she was young too."
EE: What other sports do you play?
CL: "None."
EE: Favorite professional sports team?
CL: "USA women's national soccer team."
EE: Favorite professional athlete?
CL: "Alex Morgan"
EE: Who is your hero? Why?
CL: "Probably my mom because she has given up a lot for me so I could do soccer all year around. Also, she is always there for me."
EE: Favorite band/musician?
CL: "None"
EE:  Favorite movie?
CL: "The Sandlot"
EE: Favorite food?
CL: "Watermelon"
EE: What advice would you give younger athletes?
CL: "Don't listen to anyone that tries to bring you down. Keep your head up and just play your game."
EE: What are your future goals?
CL: "To graduate high school and play college soccer at Penn State."