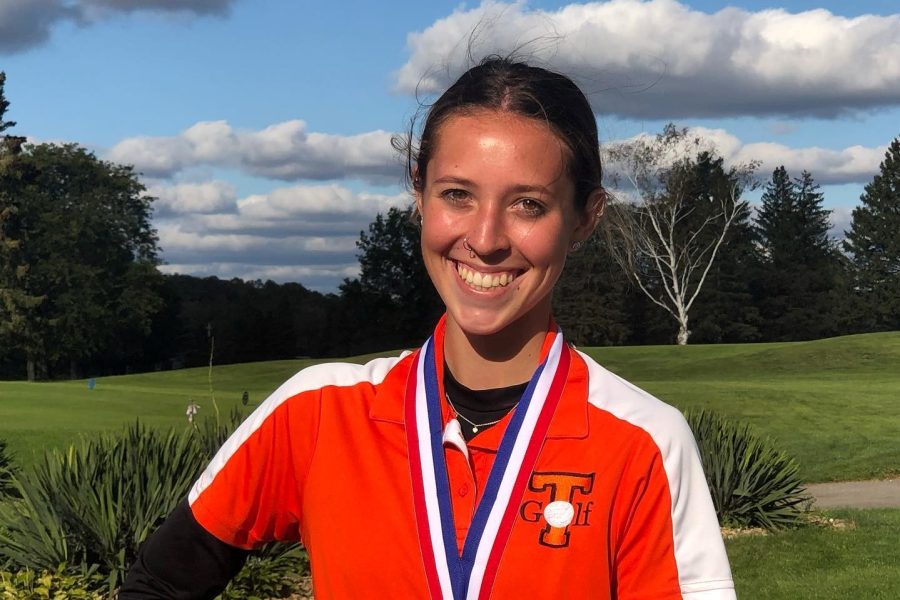 Name: Cassidy Miksich 
Sport: Golf
Grade: 11
Accomplishments:
Cassidy Miksich has won Districts for the past three consecutive years. This year she shot a 76 winning by two strokes. 
Eagle Eye: How did you first get involved in this sport?
Cassidy Miksich: I saw golf clubs at a yard sale when I was 4 and begged my parents to get them for me. I started swinging and playing from there. 
EE: What other sports do you play?
CM: None 
EE: Favorite professional sports team?
CM: Steelers 
EE: Favorite professional athlete?
CM: Rickie Fowler 
EE: Who do you admire the most? Why?
CM: Mr. Zupon. I got to see firsthand how tough life can be sometimes and he comes into school ever day with a smile on his face. 
EE: Favorite band /musician?
CM: Luke Combs 
EE: Favorite movie/show?
CM: Rocket Man 
EE: Favorite food?
CM: Chicken and Waffles 
EE: What advice would you give younger athletes?
CM: Work hard and practice, but do not be too hard on yourself. Sports are supposed to be fun, and in the end it is only a game. 
EE: What are your future goals?
CM: I want to play golf in college and I want to become an Occupational and Physical Therapist for special education kids.