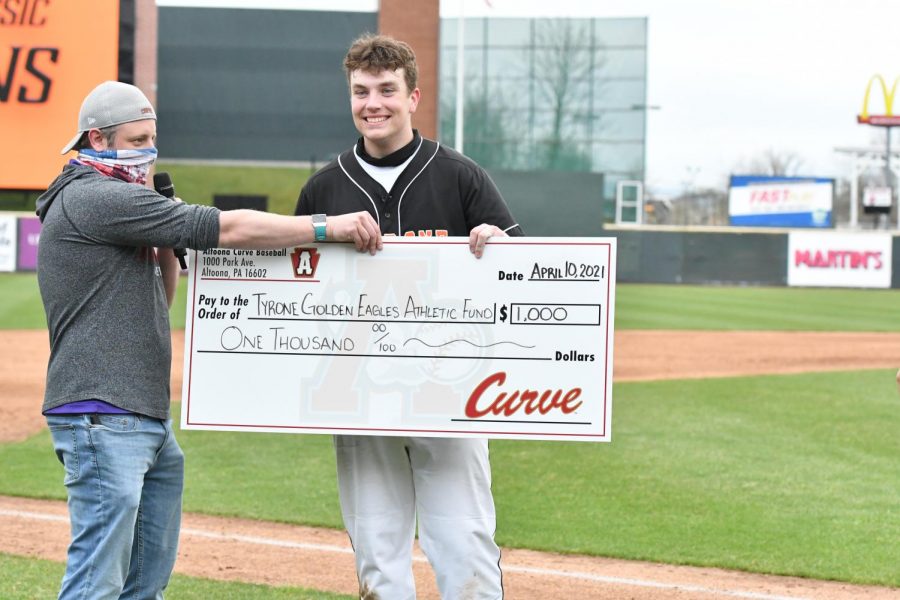 Ellie Oakes
Name: Brendan Grazier
Sport: Baseball
Grade: 12
Accomplishments: Brendan was named the MVP of the 18th annual Curve Classic. He had six RBIs and scored a run in the Eagles' semifinal win over Altoona.
Eagle Eye: How did you first get involved in this sport?
Brendan Grazier: My parents signed me up for Teeball in Warriors Mark.
EE: Favorite professional sports team?
BG: Washington Nationals
EE: Favorite professional athlete?
BG: Juan Soto
EE: Who do you admire the most? Why?
BG: My parents because they always push me to do my best.
EE: Favorite band /musician?
BG: Luke Combs
EE: Favorite movie/show?
BG: The Little Rascals
EE: Favorite food?
BG: Chicken and Waffles
EE: What advice would you give younger athletes?
BG: To always push yourself harder and never give up. Always put in 110% effort.
EE: What are your future goals?
BG: To attend Penn State Altoona for a business/accounting major. Also to further my career in Baseball.