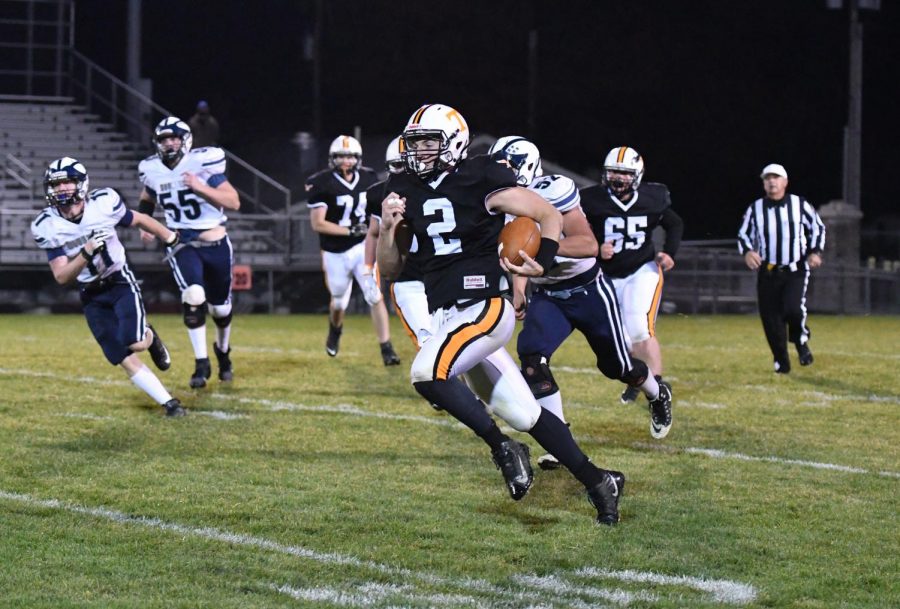 Lucia Isenberg
Name: Brandon Lucas
Sport: Football
Grade: 12
Accomplishments: Brandon was a star on the football feild this year and was able to lead his team to a district final and earned second-team Mountian league all-star.
Eagle Eye: How did you first get involved in this sport?
Brandon Lucas: Started tossing the pigskin around when I was little
EE: What other sports do you play?
BL: Basketball and Baseball
EE: Favorite professional sports team?
BL: Pittsburgh Steelers
EE: Favorite professional athlete?
BL: Nick Lewis before his career-ending injury
EE: Who do you admire the most?
BL: My Pap
EE: Favorite band/musician?
BL: The music styling of Nick Lewis and Dean Grassi
EE: Favorite food?
BL: French Fries
EE: What advice would you give younger athletes?
BL: Play every game like it is your last because in this day and time you never know when it's going to end
EE: What are your future goals?
BL: Attend Penn State to study Education