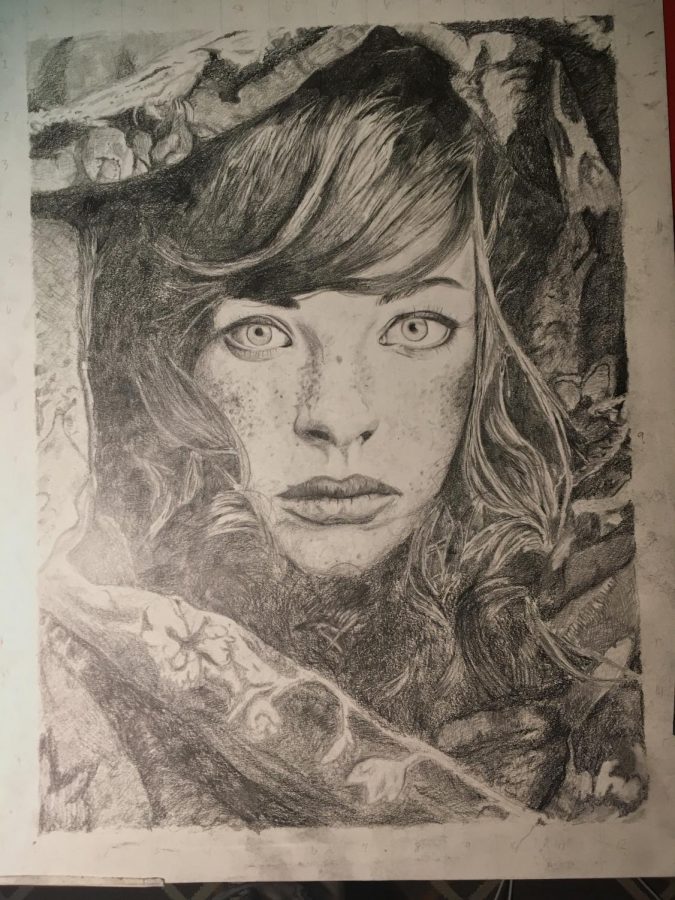 Ebonee Rice
Sophomore Ebonee Rice found a love for art at a young age. 
"I don't know when I got involved in art. It just kind of happened. I took art, and I liked it, so I continued to do it," said Rice.
The piece of art Rice is most the proud of is the graphite drawing she entered into the art show last year as a freshman. The piece was of a lady with flowers surrounding her head. Rice called this piece "She Tarzan". This piece of art she created placed second in the Art Show at Tyrone High School.
While she won't be seen in this year's art show because art did not fit into her schedule this year, she has continued to produce art on her own.
"Ebonee is naturally talented but beyond that, she has an impeccable attention to detail," said art teacher Eric Feather.
Click the slideshow above to see some of Rice's favorite pieces.
Like most artists, Rice has a few favorite styles. 
"I think anime really speaks to the soul. I really like the layers, the depth, and the plot. It's really inspiring stuff," said Rice sarcastically. "Seriously though, I usually prefer to do realistic art because I like to incorporate a lot of detail."
In the future, Rice does plan on continuing art, but she does not want to base her career off of it. She thinks of art as one of her hobbies.
"I enjoy art a lot, but it's not something I'd base my career on," said Rice.