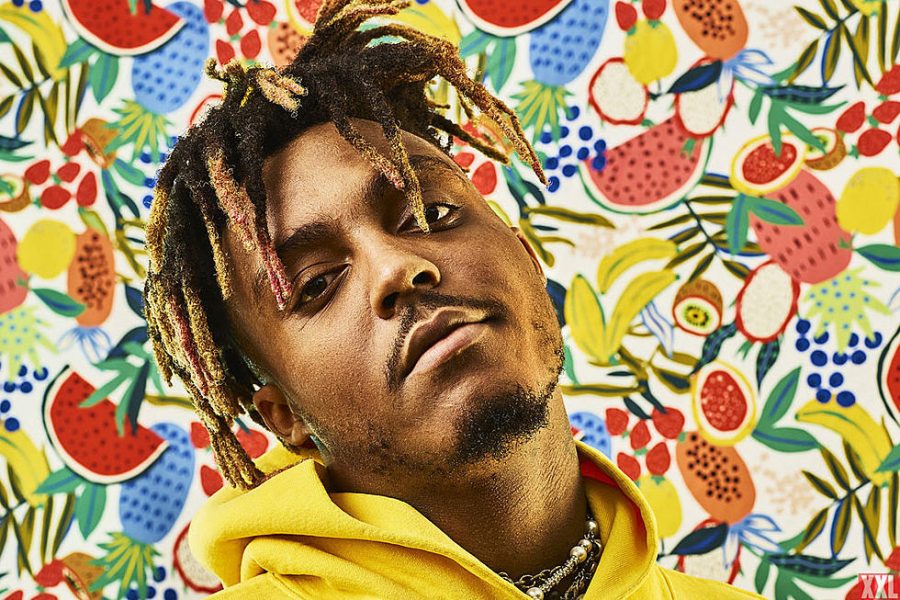 American rapper Juice WRLD died at Advocate Christ Medical Center, Oak Lawn, Illinois last Sunday, December 8th from a seizure caused by popping several unknown pills. Police reportedly found 70 pounds of marijuana and six bottles of prescription codeine cough syrup on his private jet. WRLD is the latest in a list of rappers who have passed away way too soon, including Mac Miller, XXXTentacion, Nipsey Hussle, and Lil Peep.
WRLD's real name was Jarad Higgins and his music was very popular within the Hip-Hop/Rap community. He was respected because he rapped and sang with his heart and emotions and was all-around a chill and nice dude.
In WRLD's career, he released three albums: "Goodbye & Good Riddance," "WRLD on Drugs," and his latest  "Death Race for Love." Some of his more popular songs are "Bandit," "Lucid Dreams," "Hate Me," "Robbery," and "Lean Wit Me." His song "Lucid Dreams," peaked at number 2 on Billboard's Hot 100. He had a verity of different fans, most people would agree that the rapper had go-to music that you could play in any situation. At a party, when you're sad, when you're driving around, etc.
Some of WRLD's friends such as Trippie Redd, Ski Mask the Slump God, YNW Melly, Lil Skies, and Lil Tecca have shared their condolences and had only positive things to say about the late rapper.
WRLD's family has also begun to speak out about his death. USmagazine held a conversation with the rapper's mom Carmella Wallace.
"We loved Jarad with all of our hearts and cannot believe our time with him has been cut short. As he often addressed in his music and to his fans, Jarad battled with prescription drug dependency. Addiction knows no boundaries and its impact goes way beyond the person fighting it," said Wallace.
Juice WRLD will be missed and so will his music but his spirit will stay alive in all of his fans, family, and friend's hearts.