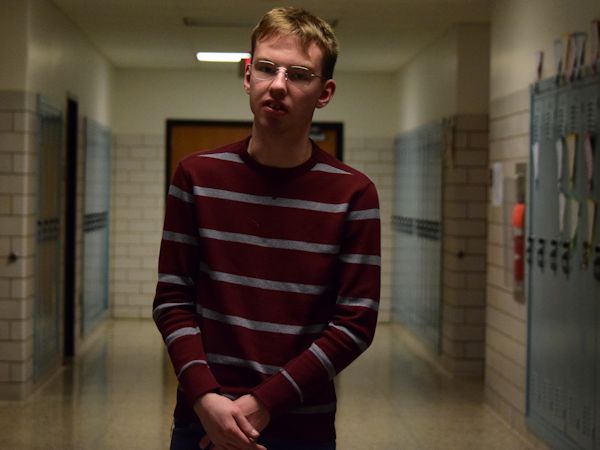 "Andy lights up any room that we walks into. His kindness, happiness, and laughter is contagious," said his teacher Mrs. Shannon Davis, "He is always helping others and making people smile. Andy truly represents what it means to be GOLDEN. Thank you Andy for being such an inspiration to me."
Davis is also Andy's favorite teacher, due to all of her help in the classroom.
Upon graduating from TASD this year, Beam plans to spend his time at a day program, volunteer in the community and work in sheltered situations. Any free time he has will be used to play games.
As he reflects on his high school years, he said delivering papers to the teachers, secretaries, Mr. Yoder and Officer Bub are his favorite memories.
When Beam was asked if he could be anyone in the world and why, he simply replied "Just me, I am happy just as I am!"
Andy would like to give a special 'thank you" to Mrs. "R", Mr. Rossman, Tina, Beth, Mrs. Brennan, Miss Cheryl, Mr. Zupon, Miss Melissa, Miss Katie, Miss Heather and to all of the other people who made his years at TAHS so special.