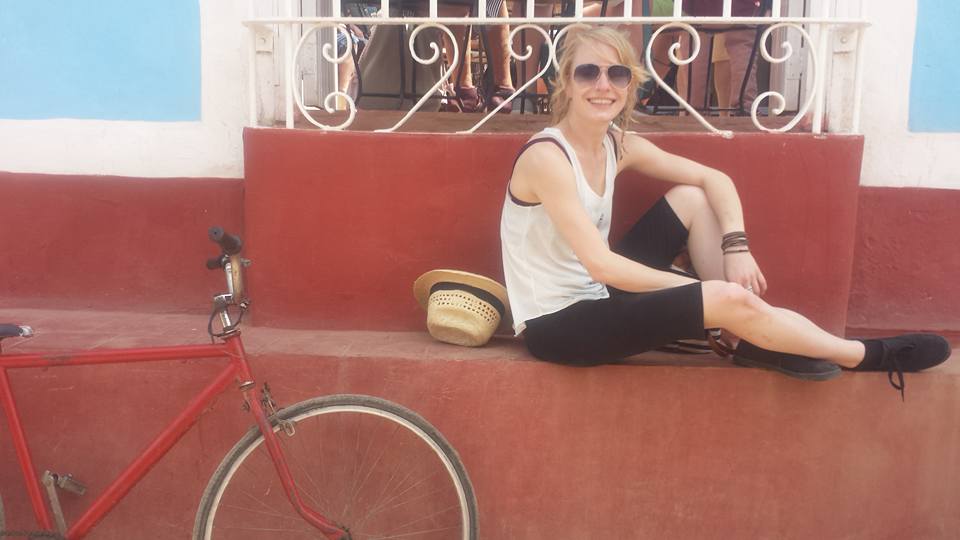 Courtesy Photo
Just 103 miles off the coast of Florida is an island that sometimes seems much farther away. Isolated for over 50 years, Cuba has just recently reopened its borders and allowed Americans to travel there. Tyrone Class of 2010 alumna Lizzy Shields had the opportunity of a lifetime when she recently traveled to Cuba.
Shields, an avid traveler, spent a week in Cuba with her mother and godmother in May 2017.
"We started in Havana. We saw the Bay of Pigs–Playa Girón. It was a very beautiful beach. A lot less busy than you'd think. You'd think there would be a lot more to see. I also went to Hemingway's house," said Shields.
Shields said she really enjoyed the tropical setting and talking to the people. Shields is fluent in Spanish, so she didn't need a translator. However, many of the Cubans could also speak English.
"I got to talk to Cubans. That was the coolest part–the people's conversations. They were really happy to talk to me. They were really curious. They had just as many questions for me as I had for them," said Shields.
She also really enjoyed the food and architecture.
"The food. The food was so good. Don't think tacos, or even rice and beans. Think fish, rabbit, and fruits you've never seen before. The food was so good. We get used to frozen food, but their fruit is picked that day," said Shields, "The architecture was really cool. Cuba is one of the first places Hernán Cortéz took over. Oddly, there was a lot of Arabic influence. There were really ornate carvings in the ceilings and the walls."
Shields enjoyed the cars there, as well. Due to the Cuban trade embargo, which dates back to 1960, Cubans were unable to buy foreign vehicles and parts. Therefore, a majority of their cars are from 1950-1960.
"The cars were really cool. The taxi's are the nicest cars. I got to ride in an old 1950 Impala," said Shields.
Despite only being a 45 minute flight from Florida, Cuba is very different from the United States. One way they are different is that their internet and cell phone service is practically nonexistent.
"There was no internet, even for those who paid extra, it wasn't there. They are held back by technology," said Shields.
Shields says that they are also held back by a lack of jobs. Although having a literacy rate of 99.8%, there are not always opportunities in a specific job field.
"There are not a lot of opportunities for everyone. It makes more money to work as a waiter than as a doctor. It was frustrating. There is a great education system, but there are no jobs. No one is living in poverty, but no one is rich, either," said Shields.
Shields also learned that despite differences, there seemed to be no racial tension. She believes this is due to the common history they share.
"They seemed happy. When asked, they were happy, proud to be Cubans. They stood by Fidel Castro. However, they weren't ignorant of what he did. They were ready to move on, though," said Shields.
Current Cuban leader, Raúl Castro, has proposed having a two five-year term limit for presidents. He has also wants to have an age limit for those entering the party's central committee and the government. He plans to step down from the presidency in 2018. Shields says that many of the Cubans she talked to are ready for this change.
Besides traveling to Cuba, Shields has traveled to many other places. She has been to Mexico, Ecuador, Argentina, Spain, Portugal, the UK, Italy, Holland, Germany, and in South America: Uruguay, Chile, and Bolivia.
When Shields is not traveling, she is furthering her education. Shields went to IUP and graduated cum laude majoring in Spanish and in international studies (political science). She also minored in urban and regional planning and minored in Latin American studies.
Shields is currently getting her masters in International Development (MID) degree in governance and international public management at the University of Pittsburgh.