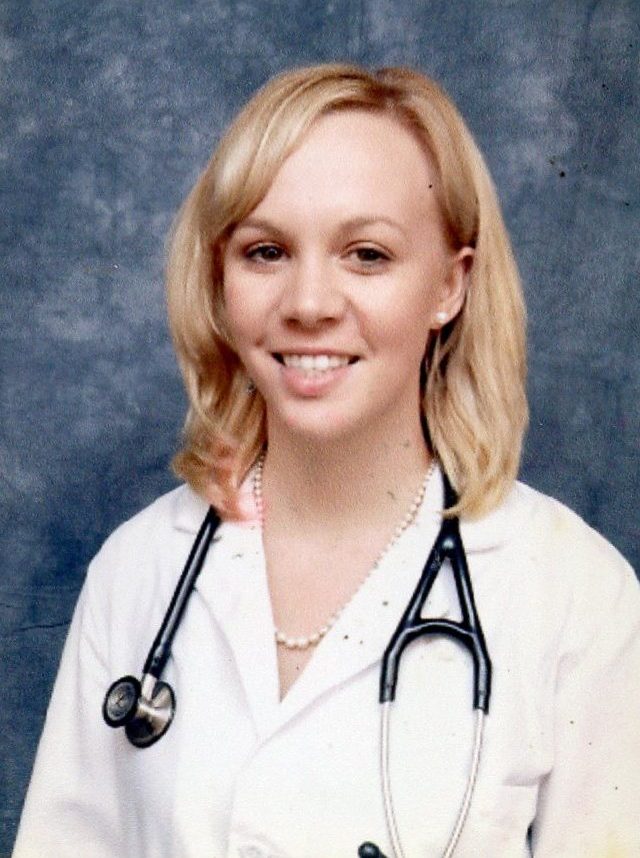 Photo courtesy of Traci Black
As COVID cases first surged in the United States in March 2020, Tyrone native and New Jersey pediatrician Paige Black Orphanidis found herself near the epicenter of the crisis, practicing medicine at a hospital in the New Jersey suburbs, not far from New York City.
Black graduated from Tyrone High School in 2006 and Juniata College in 2010 with a degree in biology/pre-med. She received her medical degree from the Philadelphia College of Osteopathic Medicine in 2014, before moving to northern New Jersey to complete her residency.
She knew from her medical school training that a global pandemic was always possible, but the reality of what has happened over the past year is not something anyone could have predicted.
"We've lived with the knowledge that something like this could happen, but I don't think I ever really understood what it would look like," said Black, "[but] training in medicine requires you to get comfortable with stressful situations."
Last year Black spent over two months in isolation away from her family and friends in order to keep those close to her as safe as possible.
"The unknown of it all was a little bit overwhelming, not knowing if it was an overreaction or how long it would last, but it definitely was the right decision for me and I don't regret doing it," said Black.
Black's parents, who live in Sinking Valley, were understandably concerned for their daughter but knew that she was doing what she trained to do.
"We are very worried about the risks, but proud of her dedication and the important work she does," said Black's mom, Traci.
While Black was concerned for her own health and her family, she never once questioned her career choice or commitment to the job.
"I think the overwhelming feeling was a sense of duty," said Black, "People were asked to go above and beyond and did it willingly. There were some anxiety and fear, but dedication to patients and to each other definitely overshadowed that."
The surge of COVID-19 patients put a serious strain on health care workers everywhere, forcing many to work in areas outside their specialty, helping wherever they were most needed.
"A lot of our pediatric residents volunteered to see adult patients and help out wherever they were needed. Our nurses spent extra time with patients and were put on floors where they typically wouldn't work," said Black.
The medical field is stressful in "normal" times, but after a year of a global pandemic, stress levels have been magnified many times over. Fortunately, Black has been able to lean on her colleagues and co-workers for support.
"Everything has been so new and a lot of the ways that medicine has been practiced changed over the past year. At times that can feel a bit overwhelming and difficult to adapt but I've had people around me that did a great job and people that I can look up to as an example," said Black.
Medical science has advanced quickly over the past year and survival rates for severe COVID cases have improved dramatically from the early days of the pandemic.
"It has been a learning curve. I think going from the beginning we didn't know much and we tried a lot of things and some of them worked and some of them didn't. As time has gone on we have gathered more evidence and we have more science to back up the things we do," said Black. "The outcomes have improved and people are doing better even though we are still seeing patients contracting COVID people are generally doing better."
According to Black, vaccinations are the key to defeating the pandemic in the long term.
"I have received both doses. I was very eager and jumped at the [chance] the first day it was available to me and I encouraged my family and friends to do the same," said Black.
For the people who are still skeptical about masks or the COVID-19 vaccine, Black has some advice: just follow the science.
"COVID doesn't care if you believe in it or not. Studies show that masking decreases transmission rates and that vaccines are safe and prevent serious illness. Half a million Americans have succumbed to this disease in less than a year, so it's important that we do everything we can to slow the spread and prevent more unnecessary losses," said Black.
As a doctor, Black has learned a lot from this pandemic, but the most important lessons she's learned have nothing to do with medicine.
"Medical learning aside, I have realized that tomorrow is never promised, so take advantage of today. I never know what I could have done yesterday to prepare me for today's challenges," said Black.