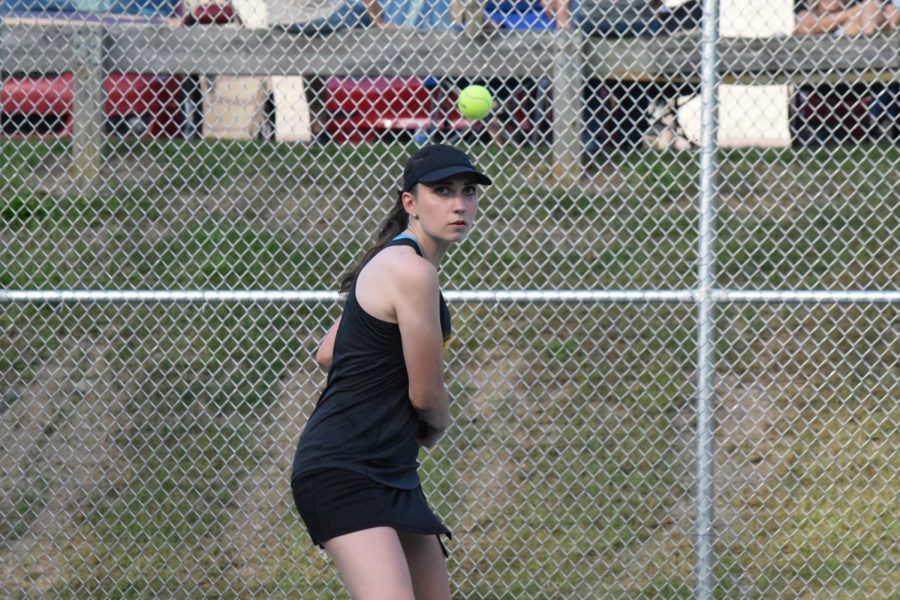 When did you start playing?:
Freshman year
How did you become involved with this sport?:
I needed something to do in my free time, and I thought tennis would be like badminton. It is not like badminton, but I really enjoyed playing.
What is your favorite memory from this sport?:
My singles match against Central junior year. We split sets and I won the tiebreaker. Also, I will never forget all of the irreplaceable friendships I made throughout the years 
What are you planning on doing after high school?:
Major in either environmental science or environmental engineering.