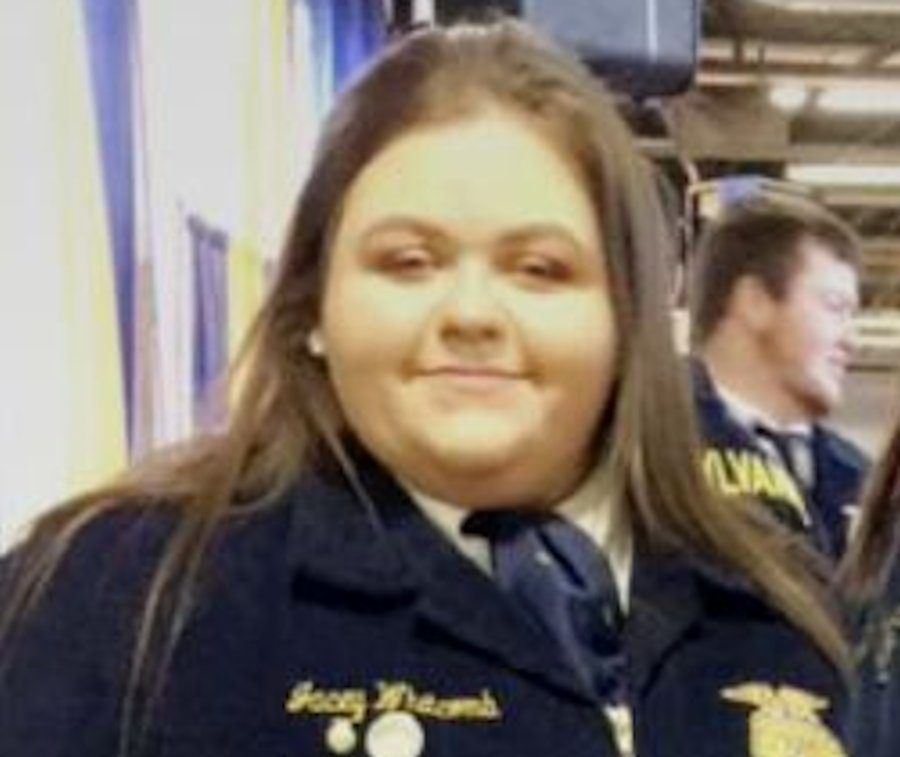 This week's FFA student of the week is sophomore Jacey Whitcomb, daughter of Kim and Jason Whitcomb. She has been involved with the Tyrone Area FFA chapter for more than two years. Whitcomb serves on multiple committees, assists with the agricultural education program activities, and attends as many leadership conferences as possible.
"My favorite memory so far was when our chapter was on the big screen at the National FFA Convention receiving their Three Star National Chapter Award," said Whitcomb. "I wasn't ever interested in agriculture, but there is so much to it that everyone finds a place. I had some of the best times in my life thanks to the FFA. I couldn't be more proud to be a member of this chapter."
Whitcomb's Supervised Agricultural Experience (SAE) consist of utilizing the Aquaponics and Hydroponics systems. These systems are kept in the agricultural workshop in the high school's Career and Technology wing. The aquaponic system includes marine life for students to observe their behavior and manage their facilities. The system also filters the waste from the marine life by utilizing plants as the natural filtration system. The plants will be harvested and used to feed the classroom iguanas and members to each. The hydroponic is a tower of plants is used to show how vegetables can be grown without soil in a small space. Once again the harvested crops will be used for the animals and for human consumption.
She carried on two other SAE projects. For the 2017 AgriScience competition, Whitcomb experimented with eggs to study osmosis and diffusion. She won 2nd place at the PA Junior Academy of Science (PJAS). In 2016, she placed 11th at the National FFA AgriScience competition. Whitcomb and her science partner investigated the accuracy between a compound bow versus a crossbow. Being in Agricultural Education courses has provided her some real-world lessons and has made learning fun.
"I would like to thank Mrs. Hoy, my FFA adviser, for getting me involved and helping me step out of my comfort zone. I want to thank her spouse, Mr. Hoy, for always checking in to make sure I get things done. I also would like to thank the Hoy kids- Nora, Paige, and Garin- for always making sure my homework is finished and keeping me in check," reflected Whitcomb.