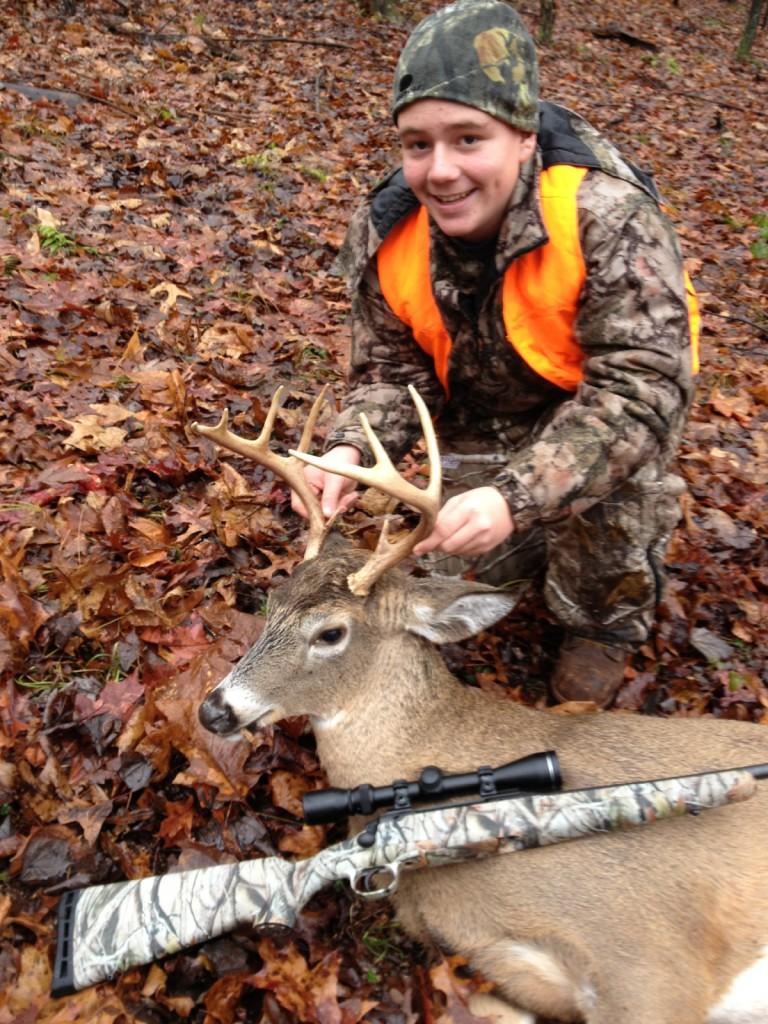 Courtesy of Chandler Mayhew
Are you a Tyrone High School student or employee who bagged a buck this year?
Then enter the 2020 Eagle Eye Big Buck Contest for the 2020 archery and rifle season.
This year there are two ways to win a $20 Sheetz gift card:
Prize #1 goes to the nicest buck as voted on by our readers
Prize #2 goes to one randomly selected buck entered into the contest (this gives everyone a chance to win, no matter how big your buck was this year!)
The contest will accept entries from December 7 through December 14.
Submit a photo of you and your buck to the Eagle Eye via Facebook, Twitter or Instagram.
All bucks including the two winners will be added into a slideshow at a later date.
In order for your buck to be counted, you NEED to submit your full name, grade, date of harvest, and location with your photo.
Rules:
The hunter must be in the photo with their buck.
All students entering the contest must be in grades 9-12.
Faculty and staff of TASD are also eligible.
The deer has to be killed in the 2020-21 hunting season.
All photos must be submitted by December 14.